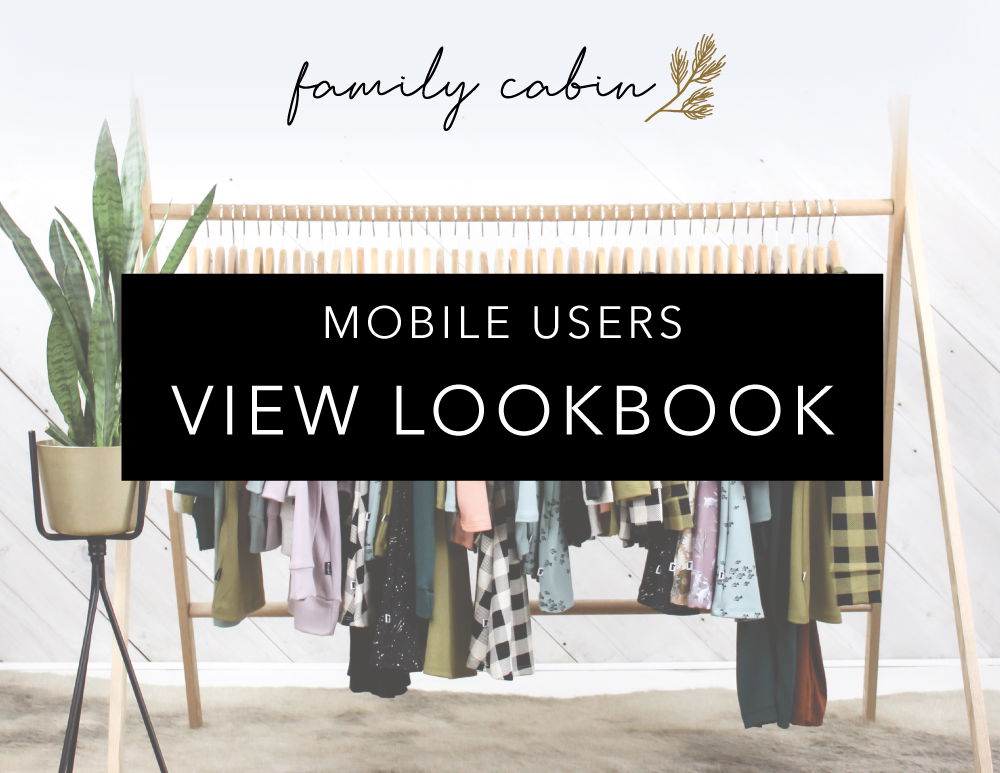 The 'Family Cabin' collection launches on August 26th at noon (Pacific Time).

'Family Cabin', will take you into the woods to a place of tranquility and adventure. This collection will merge the wonder and wild of nature with the clean & bright aesthetic of Scandinavian-inspired design. The 'Family Cabin' is a simple, yet magical place where families will connect, explore, and make precious memories that will last forever. Our prints, colours and graphics this season are designed to bring out the 'take a hike' side that pulls you into the woods. With colours like 'Juniper', 'Chestnut', 'Moss' & 'Mauve', this collection is an ode to cozy cabin vibes and an encouragement to take a minute to enjoy the nature and mystique in our everyday lives.

Little & Lively is a baby/kid's clothing brand that is designed and manufactured in Canada.
SS21 - The Market Collection - Little & Lively
Kid's - Rompers and Onesies
Dwelling Apparel is the new name for our adult clothing that coordinates with the baby & kid's clothing from Little & Lively. It is all designed and manufactured in Canada.